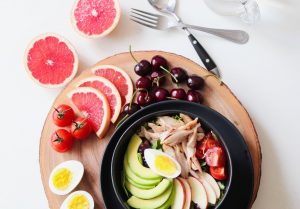 If you have been told you are at risk for diabetes, then I'm sure you've been told to diet and exercise. This advice is nothing new to help lower your risk. However, new research confirms a method of diet and exercise that can prevent those with prediabetes from developing diabetes. Read below for more on this research and learn how you can lower your risk of this chronic condition today.
What is prediabetes?
Prediabetes occurs when a person's blood glucose levels are higher than normal, but not high enough to meet type 2 diabetes criteria. According to the Centers for Disease Control, about one in three American adults have diabetes. And surprisingly, about 90-percent don't even know that they have it. That is why it's so important for everyone to have their numbers checked every year.
These numbers include not only fasting blood glucose levels, but also cholesterol, trigycerides, blood pressure, and HgA1C. HgA1C tells you the average blood glucose levels in your body over the previous three months. Those with a HgA1C level below 5.7 are in the healthy range. However, those with a level between 5.7 and 6.4 are in the prediabetes range.  And if this level tests 6.5 or above two times in a row, then a person is given a diagnosis of type 2 diabetes.
Prediabetes research
A recent study looked at the effect of diet and exercise on the changeover from prediabetes to type 2 diabetes. The study looked at 962 patients with prediabetes and followed them for about three years.
All patients were first placed on a 800-calorie diet with a meal replacement for two months. Then, patients were either placed on a high protein and low glycemic diet or a moderate protein and moderate glycemic diet. Patients were also asked to either engage in vigorous intensity exercise for 75 minutes a week or moderate intensity for 150 minutes a week.
Study results show that only 62 of the 962 patients enrolled in this study progressed from prediabetes to type 2 diabetes.  Both diet programs tested showed reduced risk of the condition. Therefore, researchers suggest that a period of meal replacement-induced weight loss followed by three years of weight maintenance is an effective strategy for preventing prediabetes progression to type 2 diabetes. So, just eat a balanced diet of lean proteins and plant-based foods and stay as active as possible to lower your risk.
Other ways you can lower your risk of diabetes
Besides diet and exercise, use the following tips to improve your health and lower your risk of type 2 diabetes. Just small changes made each week can over time lower your risk in a big way.
Manage stress through therapy, exercise, support groups, relaxation breathing, meditation, or yoga. Research shows that those who experience more perceived stress are more likely to be at risk for getting type 2 diabetes.
Be sure to sleep at least seven hours each night if possible to help your body regulate blood glucose levels better. According to the Joslin Diabetes Center, those who do not sleep enough each night are at higher risk for type 2 diabetes. Not to mention that these people are also at higher risk for heart disease, high blood pressure, and stroke. So, be sure to reduce screen time before bed time and avoid eating less than two hours before bed time. These tips are just some ways you can improve bed time and avoid interrupted sleep.
Consume more fiber in your diet through whole grains, fruits, and vegetables. This will not only help you to improve gut health but can aid in weight management.
Take a daily supplement such as Glucarex by Vitasciences. Glucarex contains natural ingredients like chromium, vanadium, alpha lipoic acid, and cinnamon. This supplement formula supports healthy weight, metabolism, and blood glucose levels.
-written by Staci Gulbin, MS, MEd, RD
References:
Centers for Disease Control and Prevention (last reviewed May 30, 2019) "Prediabetes: Your Chance to Prevent Type 2 Diabetes."
Healio Primary Care (June 11, 2019) "Weight loss, behavior change prevents changeover from prediabetes to type 2 diabetes."
National Institute of Diabetes and Digestive and Kidney Diseases (April 2018) "The A1C Test & Diabetes."