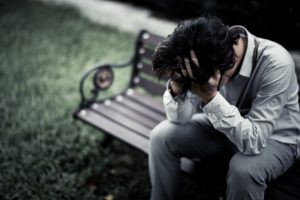 With summer on the horizon, weight loss efforts are in full bloom. However, weight loss can provide more than just body confidence. The Centers for Disease Control report that just losing 5-percent of your body weight, which is equal to about 10 pounds for a 200 lb. person, can lower your risk of chronic diseases like heart disease and type 2 diabetes. Not to mention that a recent study shows that losing weight can also lower risk of migraines.
What is a migraine?
A migraine is a recurring type of headache that causes a throbbing or pulsing pain along with other uncomfortable symptoms. Other symptoms of a migraine may include:
nausea
weakness
sensitivity to light and sound
Migraines can be triggered by a variety of different things such as:
stress
anxiety
hormonal changes in women
loud noises
bright or flashing lights
lack of sleep
tobacco
skipped meals
certain medicines
caffeine
too much activity (overexertion)
Women and those with a family history of migraines are at greater risk of developing migraines. Treatment usually includes certain pain relievers, resting with your eyes closed in a quiet, dark room, as well as placing an eye pack on your forehead and drinking plenty of fluids.
Migraines and weight loss
A recent study analyzed data from 10 different studies regarding migraine occurrence. Study results show that those who lost weight had a reduction in the days per month they had migraines. Also, pain severity and duration of the headache was reduced with weight loss. The results seemed to be the same in adults and kids. Also, results were similar for anyone who lost weight, no matter how the weight was lost (i.e. surgery, diet and exercise).
It is thought that those who are overweight or obese may be more at risk for migraine headaches due to inflammation. Researchers suggest that certain proteins released by fat tissue, obesity-related health problems such as hypertension and type 2 diabetes, as well as psychological risk factors, stroke, and respiratory conditions may also increase risk of headaches in those who are overweight or obese.
If you have migraines, but have not found success with any medications over-the-counter, then you may want to visit your doctor for suggestions. Another option is to try a natural supplement like Migravent by Vita Sciences. Migravent contains ingredients like CoQ10, magnesium, and riboflavin, among others to help promote migraine relief and provide neurological support.
Tips on losing weight 
There are many ways to approach weight loss. It will vary according to the individual. Your current health status will determine your nutrient needs and exercise tolerance. Also, your food allergies or intolerances and daily schedule will help determine the eating plan that will work best for you. The key is to start changing unhealthy habits one at a time. Over time, you will create the healthy lifestyle that helps you meet your health goals and that is easy for you to stick with for the long term.
Here are some tips to help you start planning your weight loss program.
Write down short-term and long-term goals: Although the term goals may make some people sigh in frustration, they are important for keeping you on track with your weight loss regimen. Start by writing out your ultimate goal for the year, then break it down into smaller goals such as monthly goals. For example, your yearly goal may be to lose 50 pounds. Since this can seem overwhelming to approach, break this goal down into smaller monthly goals. These goals should be S.M.A.R.T., or specific, measurable, achievable, relevant, and time-bound. A goal of this kind will help you track your progress since it's measurable. Therefore, instead of just saying "I want to eat more vegetables," instead you could make one of your monthly goals "I will eat at least one cup of vegetables at each meal over the next four weeks."
Make time for planning and prepping meals: Your busy schedule may have you pressed for time. However, in order to have the best chance of weight loss success, you need to make time for meal planning and prepping. Just an hour a week can give you plenty of time to write a shopping list and meal calendar. These tools can help you know what foods you need to stay on track with your diet. A registered dietitian may be helpful to get you started on such as meal plan. Once you have the foods you need in stock, then just take another hour or so a week to wash, chop, dice, and portion out fruit and vegetables for meals and snacks. This can provide convenient meal and snack options that can make it easier for you to stay on track throughout the week.
Be active whenever possible: Every step counts, so move whenever possible. Take the stairs when you can, or walk your dog or take a walk after meals. You can also take a walk at lunch at work or home to help get some steps in and aid digestion.
Visit your doctor regularly: You should visit your doctor at least once a year to check your numbers. These numbers include blood pressure, weight, and labs like cholesterol and blood glucose. However, if you have a chronic condition or are at risk for such conditions like heart disease or diabetes, then you should visit twice a year or more to keep track of your numbers and risk factors.
Be accountable: Besides going to the doctor, it's important to stay accountable in other ways as well to stay on track with your weight loss. This means weekly weigh-ins, having a weight loss buddy, and/or having a health coach to support you and provide motivation along the way.
-written by Staci Gulbin, MS, MEd, RD of LighttrackNutrition.com
References:
Centers for Disease Control and Prevention (last reviewed February 13, 2018) "Losing Weight." https://www.cdc.gov/healthyweight/losing_weight/index.html
Mayo Clinic Medline Plus (Last updated on February 7, 2019) "Migraine." https://medlineplus.gov/migraine.html
MindTools (accessed March 27, 2019) "SMART Goals: How to Make Your Goals Achievable." https://www.mindtools.com/pages/article/smart-goals.htm
Preidt, R. (March 25, 2019) "Fewer Excess Pounds May Mean Fewer Migraines." https://www.usnews.com/news/health-news/articles/2019-03-23/fewer-excess-pounds-may-mean-fewer-migraines