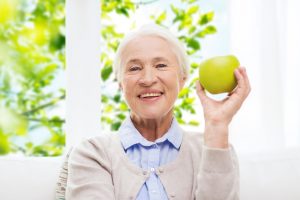 According to the National Institutes of Health, the average American can live an average of 79 years.   However, did you know that a few small lifestyle changes could add years to your life? It was found that for every few pounds you lose you could be adding years to your life.
A recent study in Nature Communications looked at genetic data from 600,000 people in North America, Europe and Australia. Smoking, body fat, thought processes and the genes related to such can affect life span.
Of all conditions observed, smoking and traits linked with lung cancer were found to have the greatest impact on reducing life span. Smoking one pack of cigarettes a day over a lifetime can lead to a loss of seven years of life.  However, if a person quits smoking, they can get back those years and live as long as someone who has never smoked.
Obesity is a common risk factor for heart disease and diabetes. However, body fat percentage and other factors linked with diabetes were found to decrease life span. Two months of life can be lost for every 2.2 pounds of excess body fat. This could be related to the increased risk of obesity-related conditions related to excess weight, but the direct reason for this result is not confirmed.
Finally, those with an open mind may live longer than those who were not. For every year of studying done beyond school, a year is added to a person's life. This could be related to those studying more having sharper minds as they age, but it is not confirmed why. By maintaining mental sharpness, you are helping to keep the body's software up to date which aids in overall wellness.
Other Ways to Add Years to Your Life
If you want to add years to your life, there are many things you can do.
Eat better:  A balanced diet of fruits and vegetables provide fiber that can help manage weight and keep blood glucose levels stable.
Stay active: A good balance of cardio, resistance, and flexibility exercises can help you stay young as you age. Resistance exercises such as lifting weights, working with resistance bands, or performing push-ups, can help maintain lean mass. Lean mass can help keep you more mobile as you age and in turn prevent injury. In addition, lean mass can keep bones and joints strong and improve insulin resistance.
Sleep more: While you sleep, the body regulates fluid, blood glucose, levels, and blood pressure. Therefore without the recommended 6-8 hours of sleep a night, you may be putting yourself at risk for chronic disease. If you have trouble sleeping, try  reducing screen time before bed, getting blackout blinds, stop eating and drinking two hours before bedtime, or get a white noise machine. Check with your healthcare provider if pain or other health issues that may be keeping you up at night.
Practice preventative health: Be sure to visit your doctor every year or more often to check for chronic disease risk factors. Knowing your numbers such as blood pressure, blood glucose, cholesterol, triglycerides, and vitamin levels are important for health tracking. If any of your numbers are out of range, you could increase risk for chronic disease and decrease quality of life.
Take a multivitamin: To ensure you are getting your daily nutrients, try the Zestia multivitamin by Vita Sciences. Zestia contains a combination of fruit and vegetable extracts, probiotics, and digestive enzymes to help support an optimal quality of life.
Sources:
Harvard Health Publishing (accessed October 16, 2017) "Tips for  longer life"
Medline Health News (October 13, 2017) "Good Lifestyle Choices Adds Years to Your Life" 
National Institutes of Health News in Health (June 2016) "Can You Lengthen Your Life?"