Vitamin B12 deficiency treatment methods vary according the severity of your symptoms, which country you live in, and what your healthcare provider allows.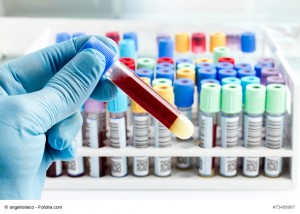 Vitamin B12 deficiency treatment overview
How much vitamin B12 should I take?
The only way to treat vitamin B12 deficiency and reverse debilitating symptoms is to replenish vitamin B12 immediately. Taking B12 pills is not enough, as most people who suffer from this deficiency are not able to digest vitamin B12 from food or dietary supplements, due to a lack of intrinsic factor.
The standard dose for treatment is 1,000mic of cobalamin, to be taken according to your doctor's recommendation. How much vitamin B12 you receive depends largely on your physician's prescription and your willingness to purchase extra vitamin B12 supplements from your own pocket, outside your healthcare providers' budget.
To give you an idea of the basic regimen for vitamin B12 deficiency treatment, consider this report by the PAS (UK-based):
"The results of our Survey of members showed that Of those individuals receiving B12 by injection, less than 1% were being treated more than once a day, 1% were being treated daily, 2% weekly, 9% monthly, 15% two-monthly, 50% three-monthly and 10% were being treated at some 'other' frequency.  10% of our members use a form of B12- Methylcobalamin – which is not licensed for use in Europe or North America."
Vitamin B12 deficiency is anemia
Vitamin B12 deficiency is a worldwide epidemic that can lead to pernicious anemia, a condition that was once lethal but it still disabling to this day.Symptoms of vitamin B12 deficiency in the earliest stages can include chronic fatigue, memory problems, depression, and painful numbness and tingling in the extremities. Untreated, as vitamin B12 levels plummet, symptoms worsen- an indication of a gradual breakdown in the nervous system, as evidenced in peripheral neuropathy.
Your body cannot produce enough red blood cells to sustain good health when vitamin B12 levels are low. To prevent pernicious anemia, vitamin B12 deficiency treatment must begin early-on, and continue for life.
Diagnosing vitamin B12 deficiency
A standard blood test can detect if your vitamin B12 levels are dangerously low. However, it may not warn you when vitamin B12 levels are dipping from a low to medium range, as the tests only serve to pick up potentially lethal cases of pernicious anemia.
According to the Pernicious Anaemia Society (PAS), nearly 44% of people with vitamin B12 deficiency are initially and wrongfully diagnosed with a different condition. About 22% suffer from their symptoms for two years before they ever get treatment for vitamin B12 deficiency.
This is unacceptable- if doctors would only pay more attention to the underlying symptoms, then their patients would be able to get their treatment immediately and cheaply.
Which types of vitamin B12 are the best?
The best kind of vitamin B12 to take is the kind that enters directly into your bloodstream and results in complete relief and recovery from your symptoms. Your doctor will prescribe vitamin B12 shots, but to reverse the symptoms, you may have to purchase more vitamin B12 online in order to top off your B12 levels.
Upshot- Don't take chances with vitamin B12 deficiency. If your doctor doesn't approve the amount of vitamin B12 that you need to restore energy and relieve pain symptoms, then it's absolutely crucial that your take matters into your own hands.
Which type of vitamin B12 deficiency treatment do you currently use?