Don't ignore possible symptoms of vitamin B12 deficiency- often, the only way to effectively catch vitamin B12 anemia before it becomes debilitating is by recognizing some of the earliest signs, such as constant daily fatigue, memory problems, depression, and painful numbness and tingling in the extremities.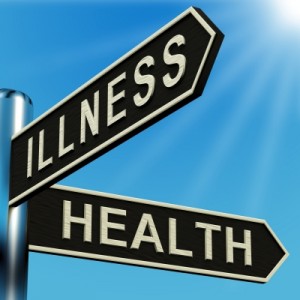 Vitamin B12 blood tests may be helpful for diagnosing severe pernicious anemia (which used to be a fatal disease), but their track record for preventing symptoms of vitamin B12 deficiency in the moderate range is not reassuring. That's because the range for detecting depleted vitamin B12 is set too low, producing inaccurate test readings when more vitamin B12 is needed to provide relief and prevent nerve damage.
If you experience any of the following symptoms, then it's advisable to start a regimen of vitamin B12 supplements, and track results.
Symptoms of Vitamin B12 Deficiency
This is a complete list of all possible symptoms of vitamin B12 deficiency. You may have only a few or more of these symptoms. Vitamin B12 deficiency affects people differently, according to the level of depletion.
High levels of homocysteine, which are linked with heart attack, stroke, and Alzheimer's disease.
Sore muscles, painful burning sensations.
"Electric shock" sensations that shoot down your arms and legs whenever you bend over.
Difficulty building muscle mass, even though you've been exercising regularly.
Neural tube defect in newborn babies.
Aching prickling and numbness in hands and feet caused by paresthesias.
Peripheral neuropathy (nerve damage) caused by the degradation of myelin, a protective coating that shields your nerve cells.
Poor, slow nerve reflexes.
Quivering, trembling muscles.
Muscle fatigue following light physical exertion.
The need to take a few days to recuperate after even moderate exercise.
Neck pain.
Persistent headaches.
Tight muscle pain in the arms and legs.
Joint pain.
Muscle stiffness each morning.
Tender spots on your body which are often associated with fibromyalgia.
Pain in elbows, shoulders, and hips from bursitis.
Poor control or arm and leg movements.
Frequent "clumsiness," things always falling from your hands.
Dizziness, unsteadiness, poor stability on feet.
Difficulty walking in a straight line.
Occasional vertigo, a sensation that the room is spinning.
Confusion, getting perplexed easily.
Muddled thinking, brain fog.
Difficulty remembering words that are on the tip of your tongue.
Forgetting names of familiar people.
Irritability.
Depressionthat lasts for months without any apparent cause.
Chronic overwhelming daily fatigue, despite sleeping well.
Poor concentration, ADD-like symptoms.
Getting distracted easily.
Difficulty finishing tasks or chores, finding it hard to stay organized.
Mood swings.
Memory impairments.
Aggressive behavior that is new, unusual.
Neurosis, fixations.
Early-onset dementialinked with old age.
Paranoia, peculiar suspicions.
Hallucinations, deliriums.
Recurrent panic attacks.
Baseless anxiety, sense of doom.
Strong tooth pain when drinking or eating very hot or cold foods.
Sore tongue, "burning mouth" sensation.
Red tongue that is abnormally slick, without bumps.
Continuous canker sores, mouth ulcers.
Cracked sores at both corners of your mouth.
Dry mouth, unpleasant taste in mouth.
Bad breath, halitosis.
Altered palate, food tastes different.
Strange thirst, constantly feeling dehydrated.
Unusual metallic taste in mouth.
Olfactory hallucinations, noticing odd scents that aren't apparent to anybody else.
Pain in bladder in the absence of uterine infection.
Stomachaches that happen often.
Nausea, recurring need to vomit.
Constant stomach bloating.
Difficulty swallowing.
"Frog in throat" sensation
Acid reflux that occurs regardless of diet.
Constant heartburn, despite eating healthy.
Flatulence.
Loss of appetite.
Constipation, difficulty having regular bowel movements.
Everyday diarrhea.
Esophageal ulcers.
Dairy sensitivity.
Unusual weight loss or weight gain.
Reduced libido.
Hormonal imbalances.
Low sperm count.
Erectile dysfunction.
Infertility.
Post-partum depression.
Frequent miscarriages, spontaneous abortions.
Poor development in newborn babies.
Language impairments in children.
PMS- pain and emotional problems prior to menstruating.
Yeast infections that occur often.
Early onset menopause.
Face is abnormally pale in complexion.
Heart palpitations throughout the day.
Losing your breath easily.
Weak pulse.
Thyroid disorders, including hypothyroid or hyperthyroid.
Sensory impairments, such as hypersensitivity to touch, fragrances, textures, flavors, lighting and noise.
Sleep problems, such as insomnia or waking up easily.
Sleep that doesn't refresh your mind, you still feel exhausted in the morning.
Night terrors.
Vision impairments, such as blurring, double vision, sensitivity to light.
Optic neuritis- nerve damage in the eyes.
Constant ringing in the ears from tinnitus.
Hyperacusis- extreme hypersensitivity to certain sounds, such as Styrofoam or scratching.
Constantly feeling cold due to low body temperature.
Bruising easily.
Constantly itchy skin.
Eczema, dry skin rashes.
Premature grey hair.
Hair loss not related to age.
100. Thin, ridged nails that break easily.
How's your B12?
Sometimes, daily fatigue, dizziness, and muscle pain is a result of low vitamin levels, particularly in energy-boosting vitamin B12. A blood test will tell you if you need to increase your vitamin B12 intake.
Vitamin B12 can be found in most protein foods, such as beef, chicken, fish, eggs, and dairy products. If you have vitamin B12 deficiency, then you may require extra B12 outside of the food pyramid.
An easy way to maintain healthy vitamin B12 levels is to use vitamin B12 supplements that replenish cobalamin in the blood supply quickly and efficiently.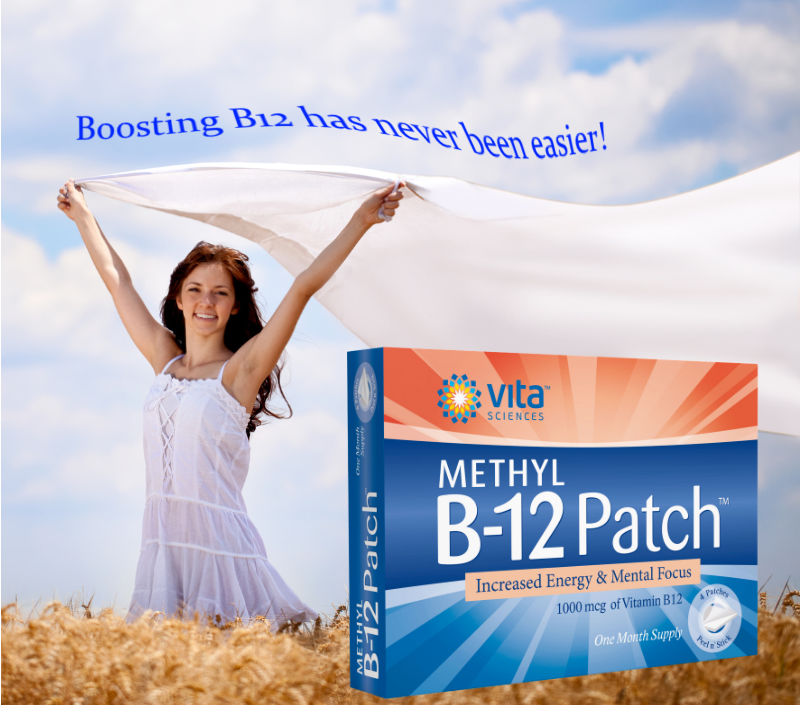 Order the B12 Patch- now with methyl-cobalamin! Buy Now.
Image by Stuart Miles