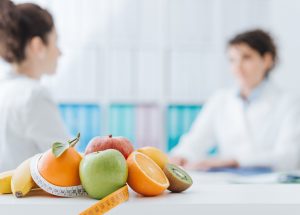 When you have diabetes and are overweight, your doctor may say that a small amount of weight loss could help control your condition. However, if you have to take insulin to control your blood glucose levels, weight loss can be very difficult. Therefore, it is encouraging to report that a new diabetes medicine may help those with diabetes who are obese to lose weight.
Insulin and Weight Gain
According to Joslin Diabetes Center, those with diabetes on insulin may have a challenging time losing weight. This is because when people with diabetes first start taking insulin, the body is finally getting the glucose in the cells where it was previously low. In turn, this energy that the cells start taking in lead to weight gain. It is important to note though, that an initial weight gain with the start of insulin treatment is a good sign that the body is working to get your blood glucose levels back in control. However, weight loss is not impossible for those with diabetes on insulin. With the proper supervision and treatment plan by your diabetes health care provider, those with diabetes can lose weight.
Diabetes Medicine and Weight Loss Research
A recent study found that a new diabetes medicine may help those who are obese without diabetes to lose weight. This new diabetes medicine, semaglutide, has a similar chemical structure to the hormone glucagon-like peptide 1 (GLP-1). GLP-1 helps to regulate secretion of insulin as well as appetite. The U.S. Food and Drug Administration (FDA) recently approved the semaglutide injection Ozempic as a once-weekly supplement to diet and exercise to help those with type 2 diabetes control their blood glucose levels.
The one-year study done on semaglutide looked at nearly 1000 participants with obesity and without diabetes. Study results found that this treatment was effective as a weight loss treatment.  Different study groups were given different dosages of the treatment (.05-.4 milligrams injection daily).  Comparison groups were given  a placebo or a different diabetes medicine called liraglutide. All groups were provided monthly diet and exercise counseling.
All groups that received semaglutide lost significantly more weight than those in the placebo group.
The highest dose group (.4 milligram injection daily) lost the most weight, nearly 5 times more than the placebo group.
Researchers suggest that more studies could help fully explore the weight loss potential of semaglutide.
Other Ways to Lose Weight With Diabetes
Outside of prescription medicines, there are several lifestyle factors that can be adjusted to help those with diabetes lose weight.
-written by Staci Gulbin, MS, MEd, RD, LDN
Sources:
American Diabetes Association (last edited September 25, 2017) "Blood Glucose and Exercise."
Centers for Disease Control and Prevention (December 18, 2017) "Eat Well!"
Diabetes.co.uk (accessed March 19, 2018) "Water and Diabetes."
Joslin Diabetes Center (accessed March 19, 2018) "Insulin and Weight Gain."
Science Daily (March 18, 2018) "New diabetes drug may help people with obesity lose weight."