Vitamin B12 benefits: Vitamin B12 is amazing- it actually affect s your whole body, from your energy levels and metabolism to fertility and basic neurological functioning. Listed are some of the most awesome benefits of vitamin B12, and ways to make sure you're getting enough.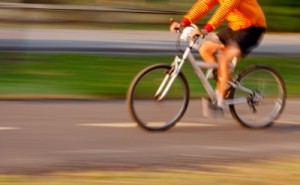 Sharp memory, cardiovascular regularity, nerve reflexes, and emotional wellbeing- believe it or not, these are all aspects of daily health that depend on your ability to maintain a steady supply of vitamin B12 in your blood stream.
Vitamin B12 benefits
Vitamin B12 is an essential nutrient that you only get from eating animal-based foods, such as beef, chicken, seafood, eggs, and milk products. There are no rich sources of vitamin B12 in any plant foods. To get the most benefits, it's important to eat plenty of meat and fish, while also supplementing with high-quality vitamin B12 in a digestible formula.
Vitamin B12 protects the nervous system by sustaining myelin, a fatty layer that coats each individual nerve cell. The absence of sufficient vitamin B12 can lead to a breakdown in this crucial element, leading to destruction of nerve cells.
Vitamin B12 supports the production of healthy red blood cells needed to deliver oxygen throughout your body. Dizziness, brain fog and irritability from low oxygen can occur with vitamin B12 anemia.
Vitamin B12 boosts energy, as it helps your body digest carbohydrates and fat cells, producing usable energy in the form of ATP (adenosine triphosphate).
By controlling homocysteine levels in your blood, vitamin B12 benefits your cardiovascular health. Elevated homocysteine is linked with increased risk for heart attack, stroke, and even dementia.
Vitamin B12 benefits the whole body by promoting healthy cell growth, particularly with regard to the cell membrane.
In many studies, scientists found that elderly individuals with normal levels of vitamin B12 scored better in memory tests than senior citizens with vitamin B12 deficiency, and were less likely to suffer dementia prematurely. MRI results also showed more advanced brain loss in dementia patients with vitamin B12 deficiency than their peers who took vitamin B12 supplements.
Are you sure you're getting enough B12?
With vitamin B12 deficiency, you may experience distressing signs of anemia- chronic fatigue, dizziness, depression, frequent painful numbness and tingling, plus more.
Unfortunately, many of us have difficulty maintaining a healthy level of vitamin B12, due to chronic conditions, lifestyle choices, or medications that interfere with your ability to digest vitamin B12 normally from foods.
If any of these apply to you, then you may not be reaping all the benefits of vitamin B12 needed for survival:
Autoimmune disorders
Vegan dieting
Prescription medications for diabetes or GERD (acid reflux)
Pernicious anemia in family history
Gastritis
Weight loss surgery (gastric bypass)
Get more B12 now
You can get the most B12 benefits for your buck when you use highly absorbable vitamin B12 that dissolves rapidly into your blood supply. For some, vitamin B12 injections, however painful, are sufficient. Still, many patients complain that they cannot get replenish their B12 levels to the max without using additional vitamin B12 supplementation.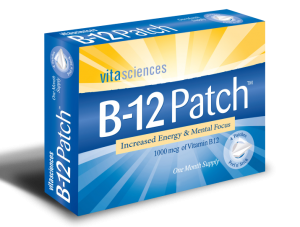 Get the Vitamin B12 Patch for $19.95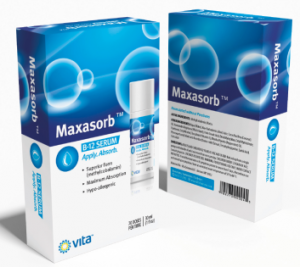 Maxasorb Vitamin B12 Cream- $19.95
Can you think of any more vitamin B12 benefits not mentioned here? Have you noticed a difference in your energy levels since taking vitamin B12? Please feel free to comment below!
Image by Sura Nualpradid