Can Vitamin B12 Help Pain and Numbness? Painful numbness and tingling in the hands and feet are classic symptoms of vitamin B12 deficiency.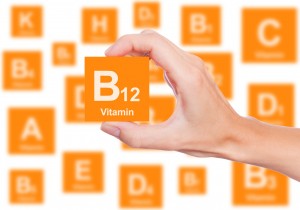 Can vitamin B12 help with pain?Absolutely.
Many people who suffer from constant "pins and needles" and muscle spasms don't realize their vitamin B12 levels are plummeting- not until they start experiencing more alarming signs of severe vitamin B12 deficiency that could be prevented with early supplementation.
Vitamin B12 is one of the most important nutrients for your nervous system- it helps to maintain myelin, a fatty protective coating that surrounds your individual nerve synapses. With vitamin B12 deficiency, myelin slowly erodes, exposing your peripheral nervous system to damage and loss of nerve cells.
Nerve damage
Signs of nerve cell damage- peripheral neuropathy- include slower nervous reflexes, painful tinging in the extremities (fingers, hands, toes, feet, and tongue), muscle twitches, feet constantly "falling asleep," muscle pain, difficulty walking straight, and increased "clumsiness" (dropping things).
Pain and numbness are just some of the initial symptoms of vitamin B12 deficiency that affect your nervous system. Untreated, it can lead to demyelination, a symptom shared with multiple sclerosis (MS) and pernicious (vitamin B12) anemia, resulting in immobility and other extreme handicaps.
For that reason, it's important to be able to recognize all the earliest signs of vitamin B12 deficiency and act on it.
Vitamin B12 deficiency symptoms
In addition to pain and numbness in the extremities, other signs of low vitamin B12 include:
Memory loss
Forgetfulness
Depression
Anxiety
Fatigue
Brain fog
Poor concentration
Gait disturbances
Heart palpitations
Shallow breathing
Treatment
Most people find immediate relief when vitamin B12 levels are restored. The most effective method of supplementing with vitamin B12 is instant absorption into the bloodstream, as opposed to taking vitamin B12 tablets or pills.
Many over-the-counter sources of rapidly dissolving vitamin B12 are available as a gentle alternative to vitamin B12 injections.
Try this!
Help nerve pain AND supplement with extra vitamin B12, vitamin D, and other vital nutrients at the same time. Try these super-rich vitamin lotions. Easy to use, absorbent, and hypo-allergenic.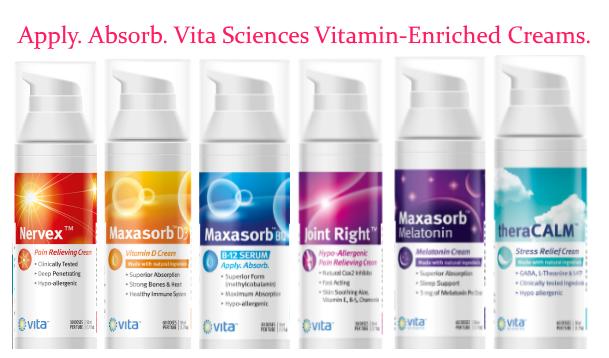 Please tell us
Do you notice that your fingers and legs are constantly falling asleep, and then suffer from extreme pain as they "wake up?" Have you checked your vitamin B12 levels lately with a blood test?