Is dry, itchy eczema the bane of your existence? Many dermatologists advise topical vitamin B12 cream as a helpful supplement for painful swelling and inflammation caused by dermatitis, thanks to powerful nitric oxide-inhibiting agents found in vitamin B12 serums.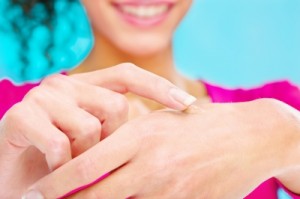 Topical Vitamin B12- Proof that it Works
There have been many scientific reports testifying to the benefits of using topically applied vitamin B12 creams for treatment of dermatitis (eczema) in child and adult patients.
In a placebo-based trial, scientists noticed positive results when vitamin B12 cream was applied to treat painful skin lesions and red scaly patches that occur with chronic eczema.
In the study, patients who have been suffering severe eczema for two years or longer were given two creams to apply to affected areas- one containing vitamin B12, and another a placebo. None of the patients was able to distinguish between the two ointments, and was told to place one cream on one side of the body, and another on the other side.
Several weeks later, by the end of the study, the majority of eczema sufferers rated the vitamin B12 lotion as extremely therapeutic in alleviating pain, itching, and dry skin, while about half of the participants studied reported minimal improvement from the placebo cream.
Gentle and effective
Researchers ascribe vitamin B12 for its ability to reduce nitric oxide (NO) as the underlying factor behind its efficacy in relieving symptoms of eczema- redness, swelling, burning, itching, and dry skin.
Furthermore, the vitamin B12 topical cream provided no allergic reactions in any of the patients, making it a safe, gentle choice for treating dermatitis without any side effects. It has been used to treat babies, children, teens and adults with great results.
Conversely, some prescriptions used to alleviate eczema, such as steroids, have harmful side effects, including increased risk for skin cancer and hormonal imbalances leading to infertility.
Try This!
Maxasorb Vitamin B12 Cream is safe, gentle, effective, and hypo-allergenic.  Highly absorbent vitamin B12 helps dry skin and inflammation by penetrating deep into your skin and reducing nitric oxide linked with chronic dermatitis.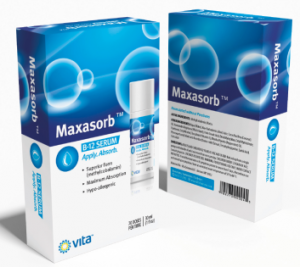 Get it for $24.95 $19.95!
Image by marin