Forgetfulness is annoying, and sometimes scary- especially when it happens daily. To improve your memory and sharpen your thinking skills, you sometimes have to nourish the brain with healthy nutrients, while also making certain lifestyle changes that benefit cognitive functioning. Here are some excellent natural-living tips that help to aid memory retention.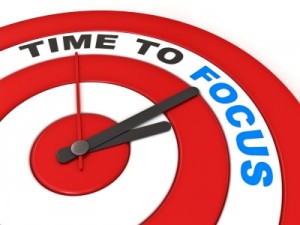 Alzheimer's disease is often the first thing people worry about when they begin to notice themselves forgetting things often. The good news is that rarely is dementia the cause of memory loss in your 40's, 50's, or even your senior citizen years.
Sometimes, an underlying condition can be the contributing factor to slips in memory. Vitamin B12 deficiency, for example, causes short-term memory loss, fatigue, anxiety, depression, and a host of other mental and physical ailments.
Do this to improve your memory!
Listed are some things to put on your to-do list for ultimate brain health.
Check your vitamin B12 levels.
Vitamin B12 is one of the most important nutrients for memory, stamina, mood, and the relaxation response. When vitamin B12 is very low, you many feel continuously depressed, preoccupied, confused and fidgety.
To find out if you have vitamin B12 deficiency, ask your doctor for a blood screening to check vitamin B12 levels in the blood. You may need to up your vitamin B12 intake for several months or longer.
Vitamin B12- Because you just need Energy
Get plenty of sleep at night.
Studies show that practicing good sleep hygiene is crucial for your brain and memory. Alternatively, not getting enough good quality, refreshing sleep each night is a common cause of memory loss, anxiety, depression, and "brain fog."
Check your thyroid!
A sluggish thyroid can trigger insomnia and depression, both of which lead to frequent slips in memory. If you're often fatigued and forgetful, then ask your doctor for a blood test to check your thyroid gland functioning.
Visit a doctor.
Talk to your doctor about specific problems that you're having with your memory. Some symptoms to include are feeling spaced out, fatigued, forgetting numbers or codes, missing appointments, forgetting names or words, or having difficulty just organizing your day.
Get regular exercise!
Studies have shown that including low-impact exercise into your daily routine is a great way to sharpen your mood, improve your memory, sleep better at night, maintain a healthy weight, and boost general happiness. Try walking for half an hour each day, or take on a new sport, such as biking or tennis.
Don't do this- it will ruin your memory!
If you're having difficulty paying attention, or you've found that you constantly forget something that you just reminded yourself about a second ago, then you may have to make certain changes to your routine lifestyle. Listed are some things to avoid when improving your memory.
Avoid certain drugs.
Don't stop taking any prescription medications without speaking to your doctor, but do recognize side effects, such as memory loss, that can occur with certain medications.
Medications that can interfere with good memory and also cause confusion, poor concentration or other cognitive problems include:
Tranquilizers
Antidepressants
Blood pressure medications
Heartburn medications
Antihistamines
Don't stress.
Make an effort to decrease the amount of stress in your life; not only does it make you unhappy, but it also makes it hard to focus on everyday tasks, as worries and anxieties take up too much mental space.  If you're having trouble concentrating or remembering things because of stress, then talk to a friend…take a walk…read a book…or confront the stress head-on.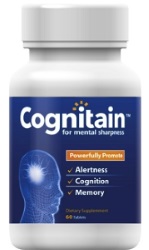 Get Cognitain for $38.95 $34.95
Can you add any other great tips on how to improve your memory? Please share below!
Image courtesy of Master isolated images