You may not realize over 36 million people in the world are blind. In addition, over 200 million more people have moderate to severe vision loss.  A recent study has found that  blindness rates may triple by the year 2050. Therefore, better vision treatment is necessary to prevent these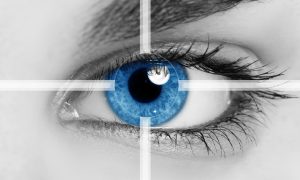 predictions from coming true.
A study from The Lancet Global Health journal looked at vision statistics from 1990 to 2015. Those older adults in sub-Sahara Africa and Southeast Asia have the highest rates of blindness. Although the percentage of the world's population that is blind fell from .75 to .5-percent from 1990 to 2015, rates are expected to rise.  Aging is the leading cause of blindness in the world.  Since most of the world's population is reaching older adulthood, rates of blindness are expected to increase.
More funding in vision treatment may prevent many cases of blindness, researchers suggest.  From 1990 to 2010, rates of blindness went down as investments went up in vision treatment.  Outside of funding for vision care, there are many ways you can help protect your eye health. Besides seeing your eye doctor on a regular basis, you can do the following to lower your risk of going blind as you age.
Stop smoking or don't start since smoking constricts blood vessels and can prevent healthy blood flow in the body. This can increase risk of cataracts, glaucoma, and dry eye, among other eye conditions.
Eat a healthy diet full of fruits and vegetables that can support eye health. Foods rich in beta-carotene help to improve vision. This is because beta-carotene is a precursor to vitamin A, which is vital to preventing cataracts and macular degeneration.  Leafy greens like spinach and kale or brightly colored vegetables such as carrots contain beta-carotene. Eating healthy also helps to lower risk of diabetes, which in turn can lower risk of glaucoma.
Take eye healthy supplements such as Ocutain by Vita Sciences.  Ocutain contains eye healthy compounds such as bilberry, beta-carotene, as well as lutein. Lutein has shown to help increase density of the pigment in the macula, or center of the retina. This in turn protects the retina from macular degeneration.
-written by Staci Gulbin, MS, MEd, RD, LDN
Sources:
All About Vision (June 2016) "How Smoking Harms Your Vision" http://www.allaboutvision.com/smoking/
Medline Plus (August 3, 2017) "As World's Population Ages, Blindness Rates Likely to Grow" https://medlineplus.gov/news/fullstory_167592.html
Prevent Blindness (accessed August 6, 2017) "Healthy Living, Healthy Vision" http://www.preventblindness.org/healthy-living-healthy-vision
Your Sight Matters "Do Carrots Really Improve Your Eyesight?" http://yoursightmatters.com/carrots-really-improve-eyesight/