Memory loss doesn't have to be a necessary part of getting older. Often, forgetfulness is triggered by certain medications that cause brain fog, fatigue, and mental confusion. To prevent memory loss, ask your doctor for healthier alternatives for the following drugs.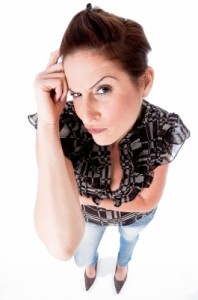 Prevent memory loss…
If you've been noticing an increase in memory loss, then your first step is to schedule a check-up. Your doctor may want to screen for vitamin B12 deficiency, a common cause of frequent memory problems, tiredness, and depression.
Other possible reasons for poor memory can include smoking, head trauma, stroke, sleep apnea, early-onset dementia, or just plain 'ole stress.
Or, memory loss can occur with commonly prescribed medications used to treat depression, anxiety, chronic pain, or even high cholesterol.
Medications to keep in check…
Here are some prescription drugs that doctors have linked with memory loss:
Benzodiazepines for anxiety work by suppressing parts of the brain used to store memory. These should only be prescribed rarely, and not for long term. Ask your doctor for gentler treatments for anxiety, muscle spasms, or insomnia. Also, consider supplementing with safe natural ingredients that help to promote good cognition.
Statins that lower cholesterol can also impair memory by reducing lipids that are needed for cellular communication in the brain's network of nerve cells. To counteract the effect, doctors recommend taking high doses of vitamin B12, which encourages healthy nervous system functioning through the preservation of myelin.
Certain anti-seizure drugs used to treat migraines, epilepsy or bipolar disorder can wreak havoc on the nervous system, leaving you feeling drained, disoriented, and forgetful. Certain anticonvulsants are better than others, so if you notice a change in your overall mood, then ask your doctor to recommend an alternative. Also, certain herbs, vitamins, and minerals have been found helpful when taken in tandem, such as butterbur, riboflavin, magnesium, and coenzyme Q10.
Opioid analgesic painkillers prescribed for arthritis, migraines or fibromyalgia can interfere with both short-term and long-term memory. For chronic pain that requires frequent medication, inquire about non-narcotic painkillers. For joint pain and muscle soreness, rub daily with a pain relieving cream.
Tricyclic antidepressants used to treat depression, anxiety, tinnitus, migraines, and chronic pain may cause severe memory loss in about 35% of patients, in addition to difficulty concentrating in more than half, according to recent studies. If you experience fatigue and memory problems, then your doctor may suggest lowering your dose or trying an alternative type of antidepressant, such as selective serotonin/norepinephrine reuptake inhibitors (SSRI/SNRIs).
Antihistamines used for nausea, allergies and migraines can impair the part of your brain used for memory and learning. To prevent memory loss while using antihistamines, make sure you're using one of the newer formulas.
Hypertension drugs such as beta-blockers work by inhibiting chemical reactions in the brain, including those needed for good memory and healthy cognitive functioning. As a result, you may experience frequent brain fog and memory loss after using beta-blockers for a long period of time. If using hypertension medications to treat migraines or tinnitus, then ask about certain vitamins and minerals that support good blood flow to the brain.
Can you think of any other medications people should avoid, in order to prevent memory loss? Please share your comments or questions below.
Image by photostock