Hypothyroidism occurs when the body is not producing enough thyroid hormone.  As a result of this, an individual with hypothyroidism can experience fatigue, feeling cold often, weight gain, constipation, depression, and in some cases numbness and tingling of the hands and feet.  These symptoms can not only cause discomfort physically, but can also cause stress in the patient mentally due to the neurological effects it can have on the body.
Hypothyroidism and Inflammation
According to the American Thyroid Association, thyroiditis, or an inflammation of the thyroid, can lead to thyroid disorders.  While rapid thyroid cell damage leads to hyperthyroidism, the opposite is true for hypothyroidism.  A slow, chronic damage and destruction of thyroid cells can lead to a fall in thyroid levels in the blood.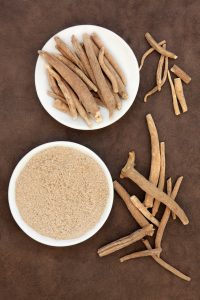 Natural Thyroid Support
Ashwagandha is a popular herb know  for its anti-inflammatory properties.  Also known as Indian ginseng, ashwangandha has been found to relax the central nervous system. A 2014 study in the Journal of Ayurveda and Integrative Medicine suggests that ashwagandha may also help to increase thyroxine levels. Therefore, the herb may be helpful in supporting
treatment of hypothyroidism.
Thyradol is a supplement developed by Vitasciences that contains ashwagandha along with other thyroid supportive compounds such as B12 and selenium.   Therefore, instead of taking a handful of supplements, thyradol can make taking care of your thyroid simple.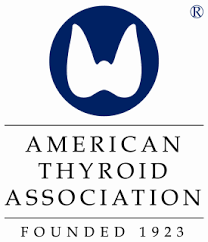 Visit the American Thyroid Association at thyroid.org to show your support for thyroid awareness and research.
-by Staci Gulbin, MS, MEd, RD, LDN
Sources:
American Thyroid Association (accessed 2017 Jan 21) "Thyroiditis" http://www.thyroid.org/thyroiditis/
Gannon, J.M., et al. (2014 Oct-Dec). "Subtle Changes in Thyroid Indices During a Placebo-Controlled Study of an Extract of Withania somnifera in Persons With Bipolar Disorder." Journal of Ayurveda and Integrative Medicine, 5(4): 241-245.
Memorial Sloan Kettering Cancer Center (2015 Dec 29) "Ashwangandha." https://www.mskcc.org/cancer-care/integrative-medicine/herbs/ashwagandha
University of Maryland Medical Center (2016 April 27) "Hypothyroidism." http://umm.edu/health/medical/altmed/condition/hypothyroidism